MB STUDIO VIDEO uses the Desktop Ticker program to display the breaking news.
The program can manage multiple RSS streams from internet or local and allows the graphic customization of fonts, colors and speed.
---
To configure Desktop Ticker use the MB STUDIO - Tools menu
---
To add a new rss feed or edit existing ones use the "Manage Feeds" menu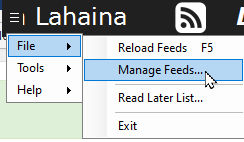 Paste the feed link into the URL box and click Add
In the list choose which RSS to display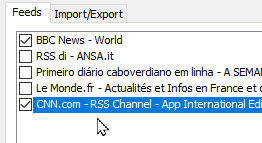 ---
From the menu Tools / Font Name & Size you can customize the font type and font size
---
From the Options menu you can customize the fonts and the colors
---
For compatibility with MB STUDIO do not change anything on the "General" page which must always be set like this
---
Scroll speed is adjusted from the Speed menu

---
To remove the brand "DESKTOP TICKER"

go to menu Tools / Options / General and change the brand to splash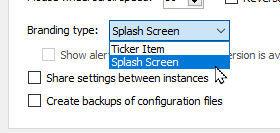 ---
To not display error
go to menu Tools / Options / Feed Load and disable the "Show Error" flag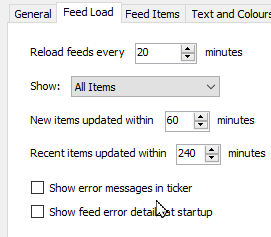 ---
When the ticker finally looks the way you want, you can air it by clicking the TEXT button with the "Desktop Ticker" selected
To adjust the margins and video transparency go to the MB STUDIO configuration CONFIGURATION - VIDEO - OPTIONS2 - TEXT OVERLAY
---